Configure your golf simulator enclosure
You can choose from multiples options to customize your setup. Create your enclosure here to suit your needs and your space.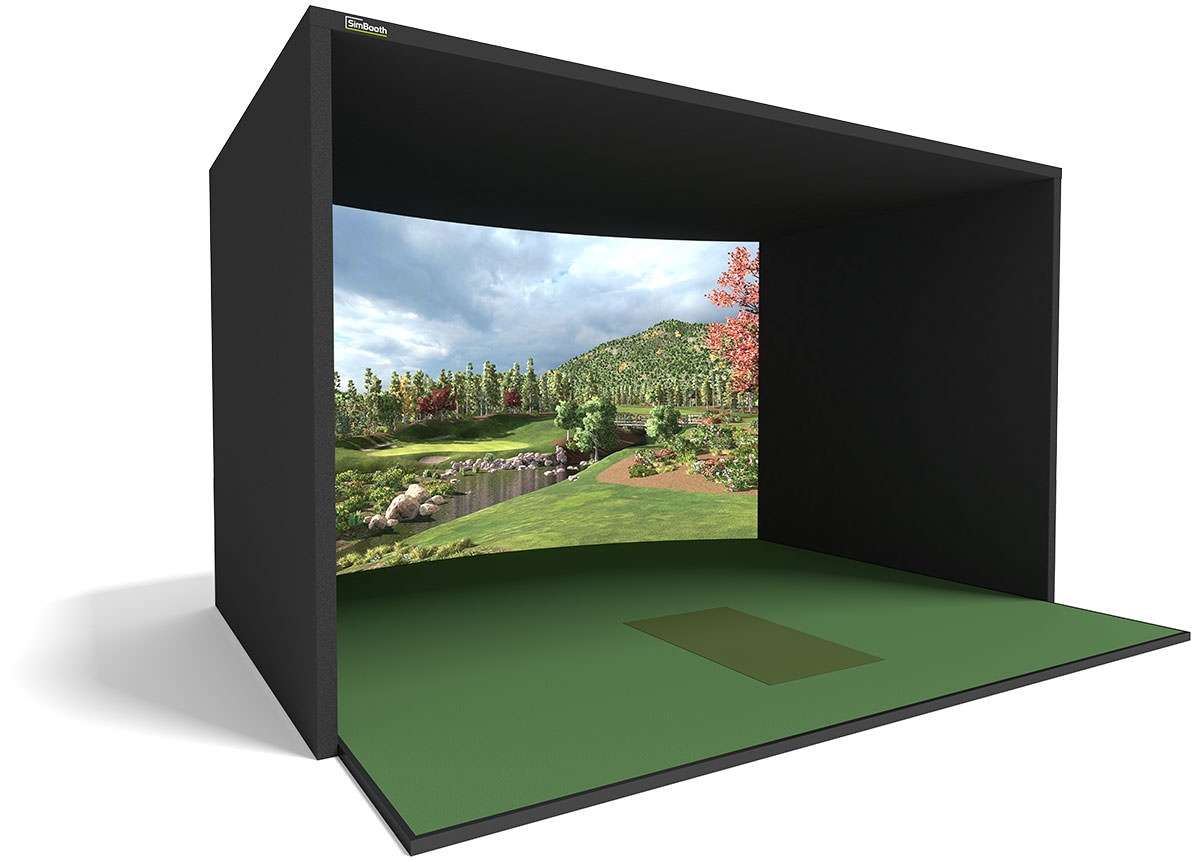 SimBooth 4
Booth cost USD

$

15 995.00
Option cost USD $0.00
Total USD

$

15 995.00
SimBooth 4
golf simulator enclosure
The SimBooth 4 is the only model that can be fully customized. We are able to modify the size, the floor border, and even the panel colors. All custom projects need to be discussed with the sales department. We are able to get the size modified if the project calls for it. SimBooth 4 is entirely manufactured by our team which is why we're able to offer the best on the market. We ensure the best finished product by taking the best raw materials on the market.
Dimensions
Width: 16'
Depth: 15'
Height: 10'
Screen dimensions
230'' (192'' x 120'')
Based on a 16:10 ratio
Required dimensions
Width: 16'4''
Depth: 25'
Height: 10'4''
Specifications
Curve screen
Aluminium structure
Perfect for permanent installations
Choice of floor border
Choice of panels colors
Full surface floor
Most realistic experience of play 
Works with most tracking devices on the market
Need for a professional installation team
Solid walls and ceiling panels
Wrinkle-free screen
Durable and robust
Commercial hitting mat