Configure your golf simulator enclosure
You can choose from multiples options to customize your setup. Create your enclosure here to suit your needs and your space.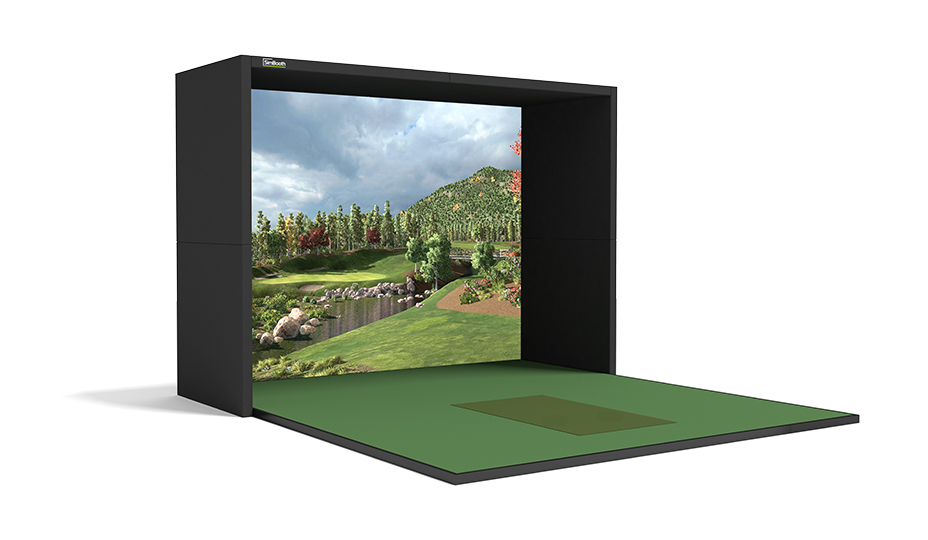 SimBooth 1
Booth cost USD

$

6 195.00
Option cost USD $0.00
Total USD

$

6 195.00
SimBooth 1
golf simulator enclosure
The SimBooth 1 is the perfect golf enclosure for people who are limited in space. Being the most compact model, it can easily be installed by two people. Once all the parts are out of the box, you will be able to set up your booth and to completely revamp your room space in no time.
Dimensions
Width: 11'
Depth: 12'
Height: 8'
Screen dimensions
149'' (126'' x 79'')
Based on a 16:10 ratio
Required dimensions
Width: 13'
Depth: 17'
Height: 9'6''
Specifications
Aluminium structure
Self-installation in less than 2 hours
Full surface floor
Ideal for residential installation
Outstanding finish and professional look
Works with most tracking devices on the market
Solid walls and ceiling panels
Wrinkle-free screen
Easy reception: delivered in a 6' x 4' x 4' box
Durable and robust