Configure your golf simulator enclosure
You can choose from multiples options to customize your setup. Create your enclosure here to suit your needs and your space.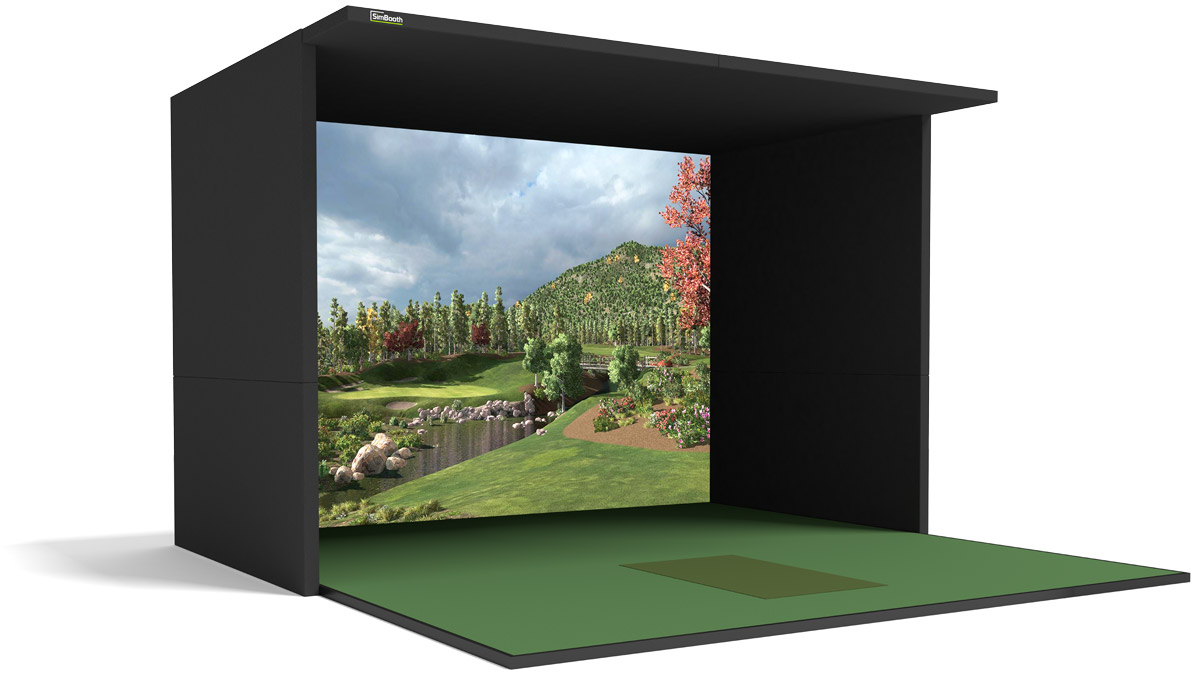 SimBooth 3
Booth cost USD

$

10 995.00
Option cost USD $0.00
Total USD

$

10 995.00
SimBooth 3
golf simulator enclosure
The SimBooth 3 is the perfect model for commercial indoor golf facilities. The bigger size of this booth helps to create a safe hitting space while giving the best golf simulation experience to the consumer.
Dimensions
Width: 14'
Depth: 15'
Height: 9'9''
Screen dimensions
194'' (164'' x 102'')
Based on a 16:10 ratio
Required dimensions
Width: 15'
Depth: 22'
Height: 10'
Specifications
Aluminium structure
Perfect for permanent installations
Full surface floor
Outstanding finish and professional look
Works with most tracking devices on the market
Need for a professional installation team
Solid walls and ceiling panels
Wrinkle-free screen
Durable and robust